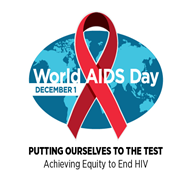 COMMEMORATION OF THE WORLD AIDS DAY 2022KLRC took part in the National Commemoration of the World AIDS Day 2022 on Thursday December 1 2022 at the Kibabii University in Bungoma County. This year`s theme was Equalize! A call to end inequalities that impact access to HIV treatment and prevention services. In Kenya this was a call to address new infections and invest in commodity security that will end AIDS as a public health threat by 2030.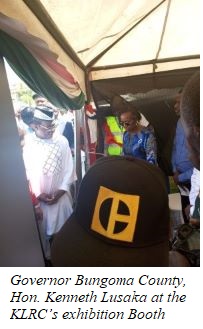 KLRC's booth was graced by the Health Cabinet Secretary Susan Nakhumicha and the Governor Bungoma County Hon. Ken Lusaka where the ACU committee showcased its efforts in the fight against HIV/AIDS (Workplace Prevention and Control of HIV/AIDS) through distribution of IEC materials and other necessary materials such as contraceptives acquired from NASCOP during the event.
As an AIDS Control Unit (ACU), KLRC focuses on workplace prevention and control of HIV/AIDS through promotion, adoption and implementation of the HIV/AIDS policy, guidance to the management of employees who are infected and affected by HIV and AIDS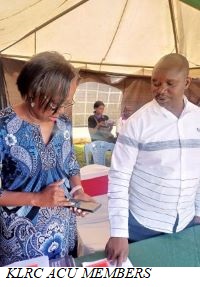 and prevention of further infections. Additionally, KLRC continuously enhances employee education on ending new infections among staff and their families.Key take out from this year's World AIDS day and in support of the theme was the push for adoption of injectable ARVS in the treatment of HIV. Key organizations in research and health have commenced the clinical studies and trials involving 512 participants in Kenya, Uganda and South Africa. The research team is also seeking funding for the innovation to be adopted as guideline for treatment of HIV in the country. This innovation seeks to enhance effectiveness and efficiency in access and also treatment of the virus in African Countries once adopted and implemented. KLRC will be a key stakeholder in ensuring proper policy and legislation is developed for effective implementation of this key innovation and in the fight against HIV/AIDS.